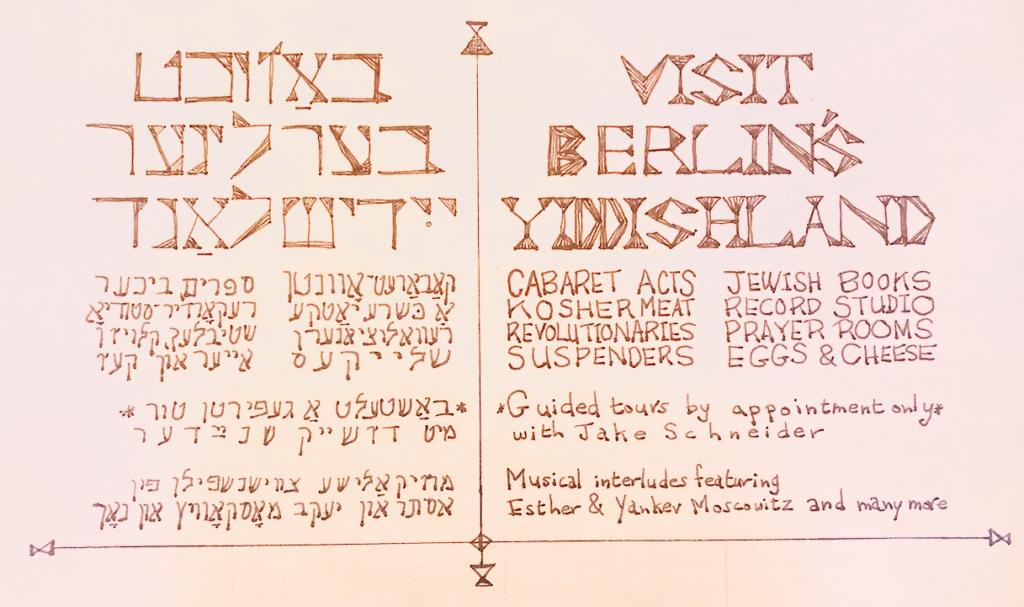 Film Footage of Grenadierstraße
Excerpts from:
USHMM: RG-60.1771
Title: Bustling Jewish life in Berlin
URL: https://collections.ushmm.org/search/catalog/irn1005056
Credit Line: United States Holocaust Memorial Museum, gift of Peter Gessner
Robert Gessner, who shot this footage, was a US-born Jewish photographer and filmmaker who documented Jewish communities in Europe and the rise of antisemitism in the 1930s, taking photos and film footage in the US, Palestine, England, France, Germany, Poland, Lithuania, and Russia. In 1936, two years after this European trip, he published a book titled Some of My Best Friends Are Jews, warning of the Nazi threat. He was also a screenwriter and pioneered film studies, founding the Motion Picture Department at New York University in 1941, which offered the first Bachelor's degree program in motion picture studies in the US.
The Playlist from Our Tour
Most songs from the compilation "Vorbei… Beyond Recall", compiled by Horst J.P. Bergmeier, Rainer E. Lotz, Ejal Jakob Eisler.
Links to Some Further Reading
Shlof, Shlof, Shlof – Sleep, sleep, sleep
Vocal and arrangement: Olga Avigail Mieleszczuk; Clarinet: Ittai Binnun; Violin: Daniel Hoffman; Contrabass: Yehonatan Levi; recorded in Ittai Binnun Studio Jerusalem, mix/mastering: Marek Walaszek; Illustrations: cdd20
The Forverts after the 1923 Pogrom